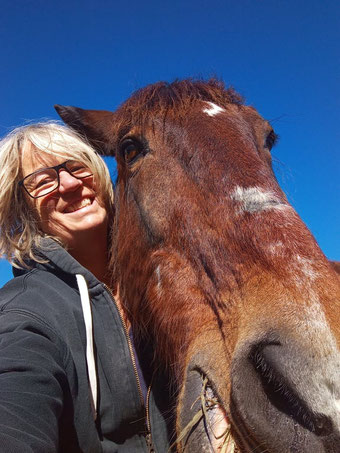 HAPPY NEW YEAR! 
With January came the SUN!
THANK GOODNESS!
---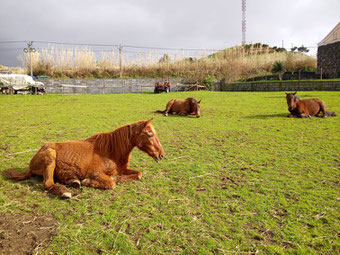 The first two weeks we were all just catching our breaths. Our rescues were taking naps throughout the day and slowly our energy levels began to refill… what a relief! The fields were still muddy and difficult to work in, but we were dry and the wind stopped, so we were happy! It took approximately two weeks for our fields to dry enough so we could step out of our muddy boots and back into tennis shoes!
I spent a lot of my time cleaning around and in the house. During December I needed to board everything up, and move any potential flying objects indoors to protect ourselves from the wind. I was looking forward to getting my space back in order to start on your sunset paintings! Unfortunately, I caught a cold, which turned into the flu, and then tested positive for covid, now what?! 
For me personally, having the virus was comparable to having the flu. I have almost fully recovered, but still tire easily and have brain fog. I feel so blessed to have so many dear friends who pitched in and volunteered during this time, I even had two entire days off so I could rest! Since then everyone has continued to help out so that I only have a minimal workload until I am 100% back on my feet. THANK YOU!!!
The pony: 
Serrão enjoyed his freedom for a few days until the owner was notified by a neighbour. The owner and son met us where the pony had been seen and we talked about what's next. Jose, the owner, explained that he has diabetes and will have an eye operation soon, and asked if we could continue to look after his pony for a little while until he has recovered. My friend with the field agreed.
Serrão was brought back to the luscious field by Jose's son Kevin. Unfortunately, since this experience, we have not been able to get close to the pony again. He lost his trust in us. When we took on this case, I was hoping to have the opportunity to connect with Kevin. Unfortunately, both he and Jose stopped coming around to check on Serrão, and also stopped asking about his wellbeing. Since I have been ill myself, the care for the pony has now fallen on my dear friend who thought she was only offering her land for us to use. 
I have recently contacted the son and asked to meet this weekend to talk about the way things are going. If they want/need to use my friend´s field a little longer, they may, but need - to pitch in since he is their responsibility.
in February:
I am super excited to say that Francesca Ciarmatori will be joining our team for 6 months through a European funded program, ERASMUS. She arrives next week and will be will be shadowing me to learn how to start and run a non-profit. In turn, she will share her knowledge and talent for creating school projects for young activists, as well as searching for and writing grant proposals to help us with our goal to create a self sustaining association.
Things are moving!!! Thank you all so much for your support on this journey! 
---